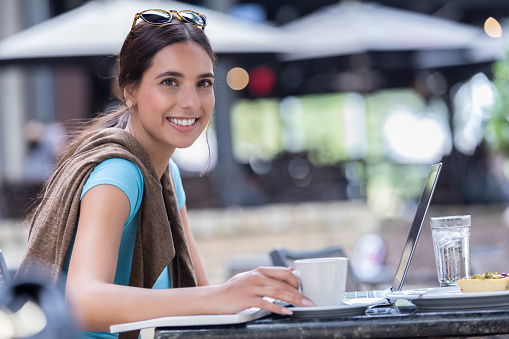 Blockchains
Bitcoin demonstrates the purest aspects of blockchain technology. It's the baseline that all other blockchains are compared to and the framework that nearly all have drawn upon. Knowing the basics of how the Bitcoin blockchain operates will allow you to better understand all the other technology you encounter in this ecosystem.
How messages stored
The Bitcoin blockchain is one of the largest and most powerful
blockchains
in the world. It was designed primarily to send Bitcoin, the cryptocurrency. So, naturally, in order to create a message in the Bitcoin blockchain, you must send some Bitcoins from one account to another.
When you send Bitcoins from one account to another, a transaction history is recorded in the Bitcoin blockchain. After a transaction has been entered, the information can't be removed — your message will be around as long as Bitcoin is in existence.
"This concept of permanence is powerful — it's the most important characteristic of any blockchain."
You have several ways of adding extra little messages inside your transaction, but sometimes these methods don't always produce easily readable messages.
Embedding the data into the Bitcoin address ensures that it will be easily readable. You can do this by utilizing a
Bitcoin vanity address
. Think of a vanity address like a vanity license plate on a car. Six-letter Bitcoin vanity addresses can be obtained for free; longer ones cost money. The longer the vanity address, the more costly it is.
What are private blockchains
Private blockchains are great for developers because they allow them to test ideas without using cryptocurrency. The developers' ideas can remain a secret as well, because the data has not been published publicly.
Large institutions can capitalize on the security and permanence of blockchain technology without their transactions being public the way they are in traditional blockchains.
Also read